Fabrication
We undertake the fabrication of prototypes, single units or small/medium batch production, working in all materials including Stainless Steel, Aluminium, Mild Steel, Brass, Bronze and Copper. We specialise in the fabrication of:
Pressure Vessels for filtration and Industrial Processes
Pharmaceutical Equipment
Frames, Panels and Chassis
Special Purpose Machinery
Conveyor Systems
We can undertake any type of fabrication from metal frameworks, tube and sectional structures, fine limit sheet metal fabrications, and panels right through to pressure vessels, process plant components and jacketed processing plant.
Our services are best suited to low volume work and bespoke prototype contracts. Combined with our inhouse design and project management services we are able to manufacture complete complex fabrications with all secondary services managed on our customers behalf.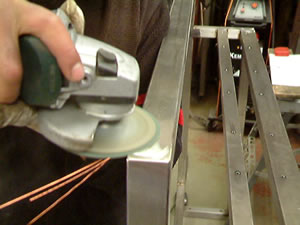 Refurbishments
We can undertake refurbishments as required on all types of plant, equipment, vessels and tanks etc as well as most general metal fabrications. We regularly undertake refurbishment of food handling plant which in many cases requires a virtual full rebuild. Refurbishment often includes making good:
Sheet metal panels
Sectional frames
Canopies
Feet/wheels
Jacketed fabrications
Finish (powder coating/stove enamelling/wet spray).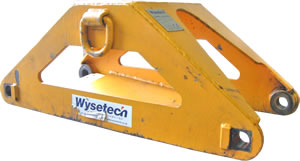 Alterations
Alterations of existing components such as machine parts, plant accessories, lifting equipment and general engineering components can be undertaken as required. The range of this work includes the alteration of coat hooks to include name tags up to the alteration of JCB attachments to fit different machines. As long as the job is viable we can carry out the alteration.